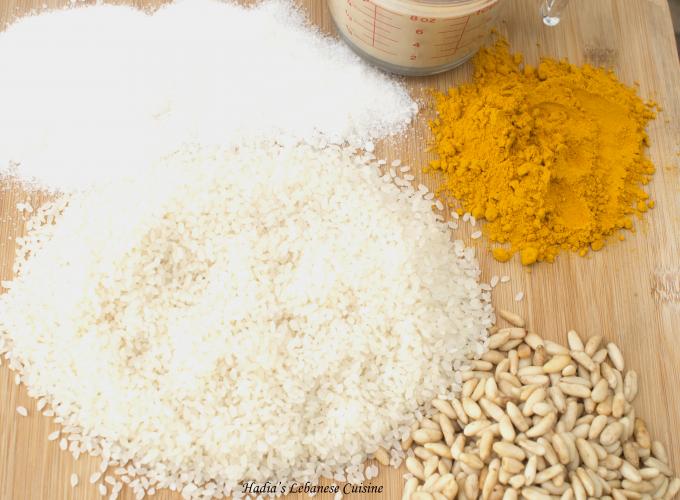 Moufataka, Lebanese Turmeric Rice Pudding
I am always open to different cuisines, but when it comes to Lebanese recipes, I post only traditional authentic ones. Maybe I feel that urge to save precious recipes that have been passed down from one generation to another. Have you ever heard of moufataka? I am not expecting you all to have an idea about it. Even very few oriental sweet shops sell it in Beirut, an old lost Beiruti dessert and a true labor of love that despite its popularity 50 years ago and before, moufataka sadly has been lost and needs revival! And it would be hand-pressed to think about a Lebanese dessert better than moufataka…With the beginning of the lent season, moufataka is an ideal dessert to enjoy!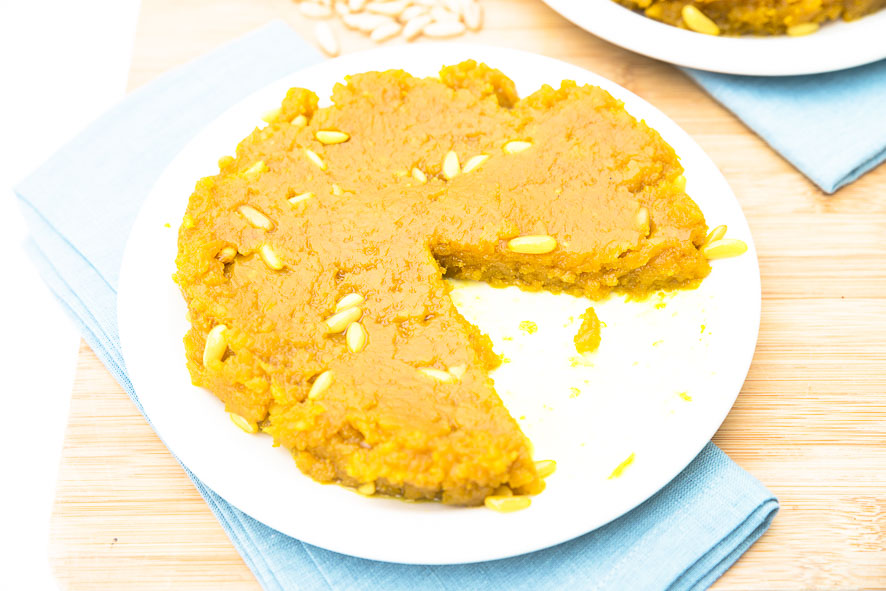 My mom makes the best moufataka, she originally got the recipe from a Beiruti lady and over time it has become a family favorite! A thick yellow pudding that uses tahini, sugar, turmeric powder, short grain rice and pine nuts, all cooked together to a thick sticky texture, dense enough to hold its shape when cut with a knife.
I used to avoid making it simply because the idea of staying by the stove for hours stirring it annoyed me. But, when I got a request, a few days ago, from a reader asking me if I have a good recipe for moufataka, all of a sudden, the crave popped up and I couldn't help myself but think about it, so I called my mom and asked for the recipe in detail!
The coming time, I would ask my friends to join and take turns in stirring! Yes so much work! But so worth it!!
And did you notice too that it's eggless, dairy free, gluten free and vegan? Rarely could a dessert be all that and still be beyond delicious! Happy lent!
Make sure to use a good tahini brand and fresh turmeric powder is highly recommended!!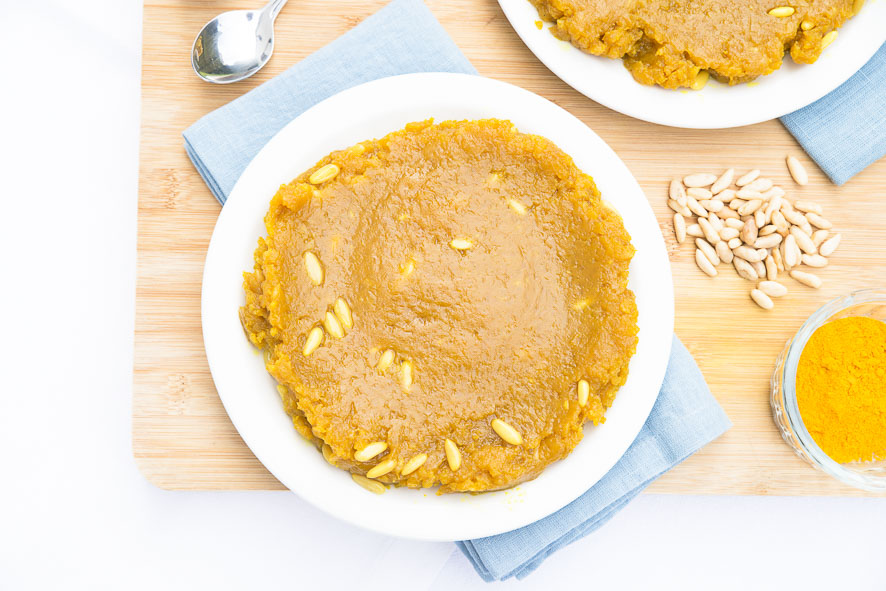 Pine nuts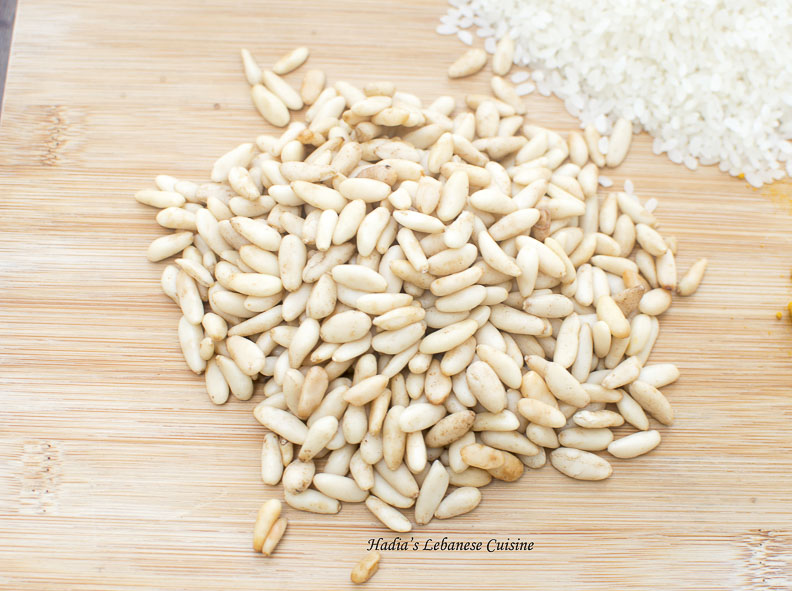 Use short grain rice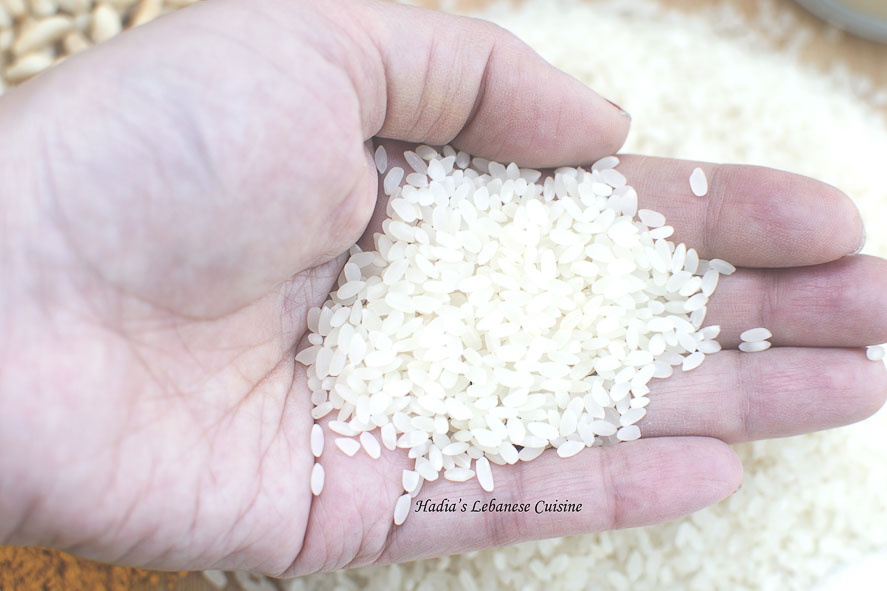 Use fresh turmeric powder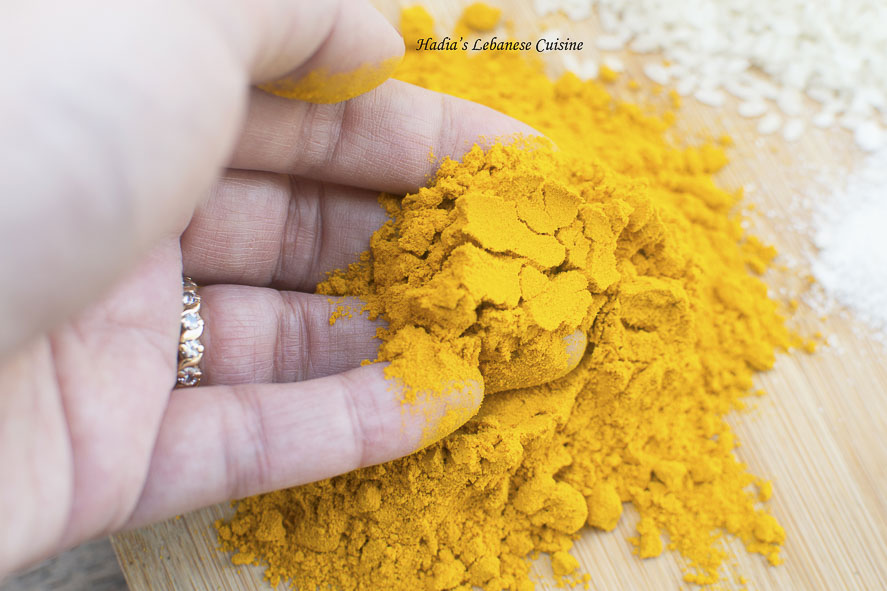 Soak the short grain rice in water (the 11/2 liters) overnight, don't discard the water, you will be using it to cook the rice later.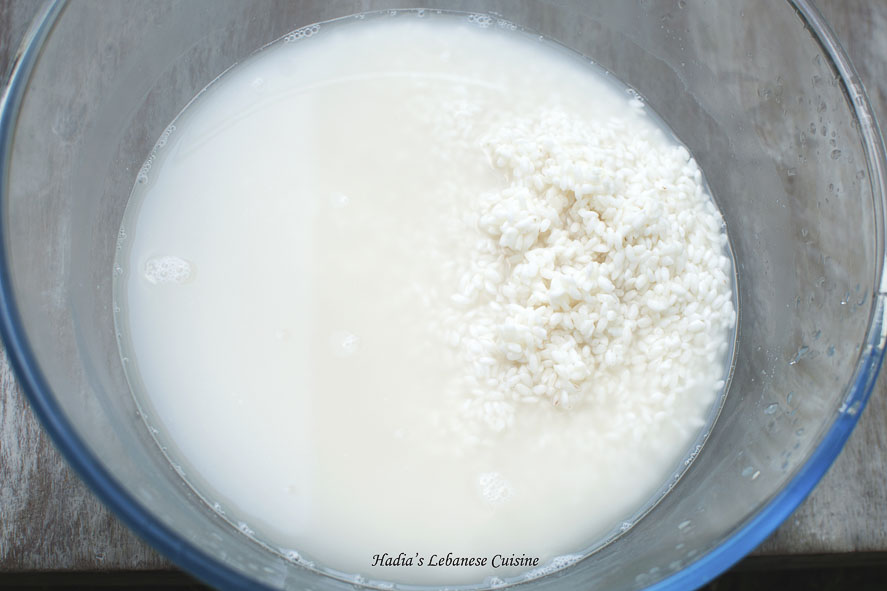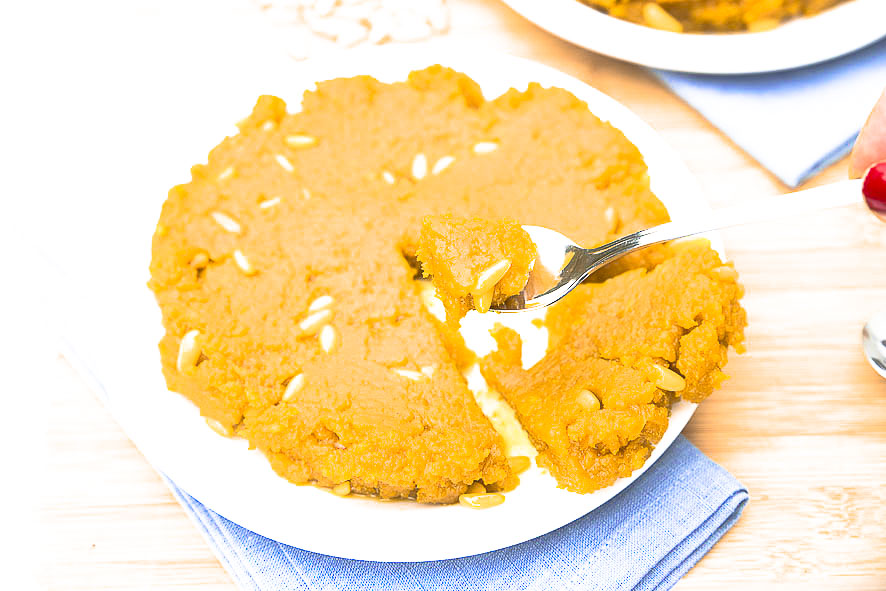 Ingredients:
500 g. /1 lb. 2 oz. short grain rice, Egyptian rice or Italian Arborio rice

500 g. / 1 lb. 2 oz.tahini

11/2 liters / 6 cups water

900 g. /2 lb. granulated sugar

A handful of pine nuts

2 heaped tablespoons turmeric powder
Directions:
Soak the short grain rice in water (the 11/2 liters) overnight, don't discard the water, you will be using it to cook the rice later.

Transfer the soaked rice with the water to a large pot. Add the turmeric powder and place on high heat. Once the water boils reduce heat to very low, cover the pot and preferably use a heat diffuser underneath the pot. Leave it for about 40 minutes until the rice is cooked to a fully sticky mushy texture. Set aside to cool down a bit.

Stir the tahini jar well with a fork to homogenize.

Add the sugar and tahini to the rice and (now the labor intensive starts) and cook uncovered over medium heat. You will have to stir the mixture all the time with a wooden spoon (a small suggestion, call your friends and neighbors to help and take turn in stirring). Cook and for about 2 hours or until the oil of the tahini starts to separate

from the mixture (In Arabic we call it sarej) It is an indication that the moufataka is ready.

Add the pine nuts, give a quick stir. Transfer the moufataka to individual plates. Serve warm or cold! How yummy!!
Are you looking for more vegan desserts?
If you enjoyed this recipe, be sure to subscibe to our newsletter so you never miss a single recipe.
All photos and content are copyright protected. Please don't use photos without prior written permission.