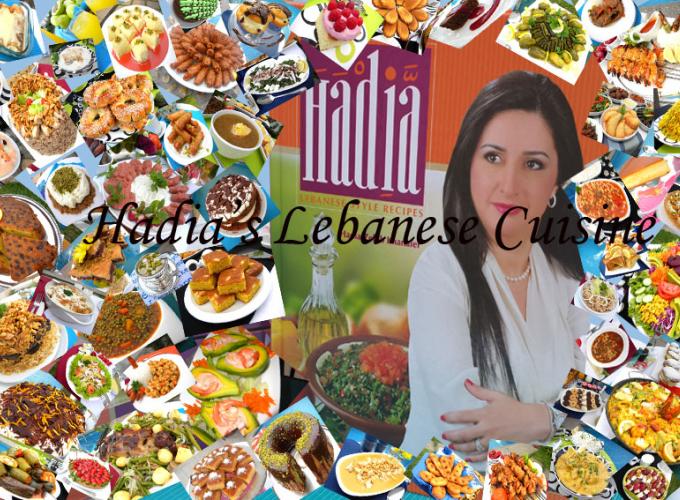 WRITING A COOKBOOK WAS A DREAM COME TRUE! I INVITE YOU ALL TO JOIN ME AND READ ABOUT THIS INCREDIBLE JOURNEY
When I was nine, I used to arrange my dolls around the room, pretending they are my students and I their teacher. I always wanted to be a teacher. Before marriage, I never cared for the kitchen. Though I loved watching my mother cook - she was incredible in the kitchen – I never felt a connection to the image of myself in the kitchen. But having a family certainly altered my perspective and reshuffled my priorities. I never cooked in my youth. Cooking was never my hobby or something I enjoyed. I couldn't even fry an egg. I studied at THE Lebanese American university (LAU) where I majored in teaching English as a foreign language. I never took a cooking course. After getting married, I became a mother, my primary goal was to watch over and nourish my family. My biggest supporter was my husband Ramzi. From there my passion and desire to become a professional cook emerged.
I am a self-trained cook. Over the past decade or so, I collected hundreds of recipes, invented dishes, and photographed my successes and failures! I released my first cookbook in Arabic (Sofra Amra) in April 2003. The second expanded edition came out in April in the 2007. But the idea of translating my book to English for non-native Arabic speakers was always in the back of my head. The book was launched in 2014.
The book has the Lebanese familiar recipes that readers expect to find in restaurants and markets. But that is merely one aspect of Lebanese Cuisine. Being from southern Lebanon, I had to include the food of my ancestors. South Lebanese cuisine predominantly relies on ingredients that are natural from earth where inhabitants have farmed over years – wheat, tomatoes, onions, olive oil and citrus fruits. In addition to the variety of Lebanese recipes, "Hadia, Lebanese Style Recipes" features too a diverse compilation of recipes from around the world. I was blessed to travel far and wide with my family, those travels has inspired my cooking where I documented my trips in posts.
Cooking has inspired me to venture into food photography. I now enjoy taking picture of food as much as I enjoy cooking, though I don't claim that I am a photographer.
For over 23 years, I have entertained dinner guests with delightful recipes where with time I acquired a reputation for being a good cook. The recipes in the book are simple and require no fancy or specialty appliances to prepare. These recipes were created at home where I shared every bite of every recipe with my family and friends.
When I rethink of the nine year old girl who dreamt to be a teacher, I realize that perhaps teaching and cooking are not inherently such different missions. Both involve a passion for learning, discovering and expanding horizons. Let my book introduce you to my wonderful heritage and to the variety of other foods that I have stumbled upon on this journey. I believe that cooking is an act of love that unites people no matter their cultures or beliefs. Food prepared with love has the ability to pass that love along. May the kitchen be a place of happiness in your home just like it has been in mine.
With my love and gratitude.