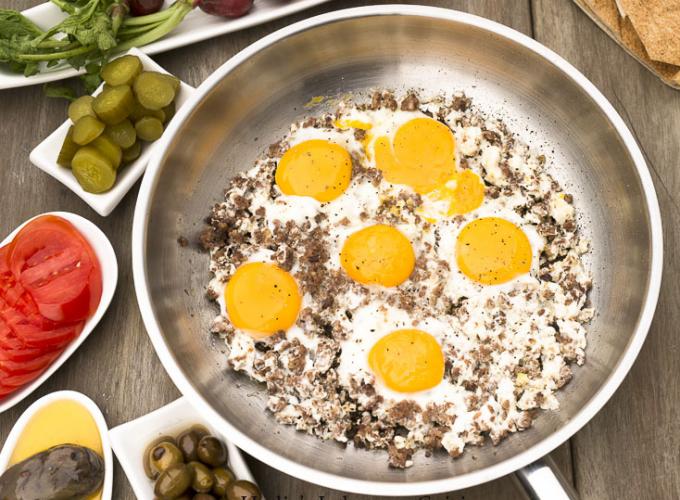 Eggs and Meat
In an effort to lose weight, I am digging in my old low carb recipes that would keep me full for long!! Eggs and Meat, or meat and eggs or whatever it is called, is a humble Lebanese dish that takes a few ingredients to prepare. Looks like sunny side up eggs, right? Just because the egg yolks are kept intact!! But the technique of making it is a bit different! You need to sear the minced lamb or beef until well browned then crack the eggs delicately over the meat, and cook until the top of the whites are set.
Yes, everything is done in one skillet and the flavors are well balanced from the spices. I always loved eggs - plain eggs, eggs and potatoes, eggs and tomatoes, zucchini scrambled eggs, eggs and meat! I remember my grandmother used to make this dish scrambled on Sundays, served with pickles, tomato wedges, olives, and Arabic bread. We at home gravitate more to sunny side-up eggs! If you are anything like my granny, just brown the minced meat , crack the eggs and stay close with a wooden spoon, turn and fold them repeatedly while they cook! Yes, fuss free and a fantastic source of protein – will keep you fuller for longer!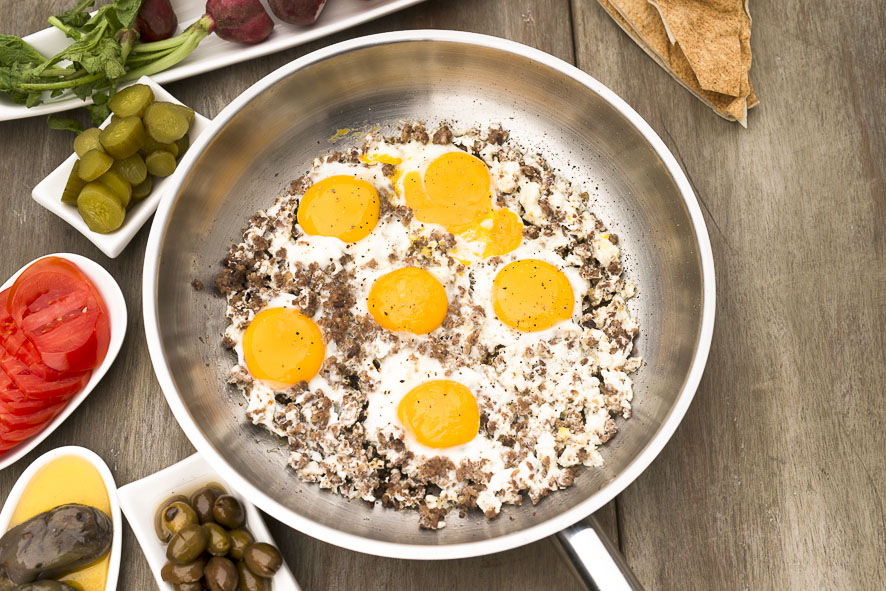 Cook the eggs a little less or a little longer depending on how runny you like your eggs
Serve it and eat it right from the pan, with some tomato wedges, olives and Arabic bread on the side, just skip the latter if you are following a low carb diet!! Delicious!!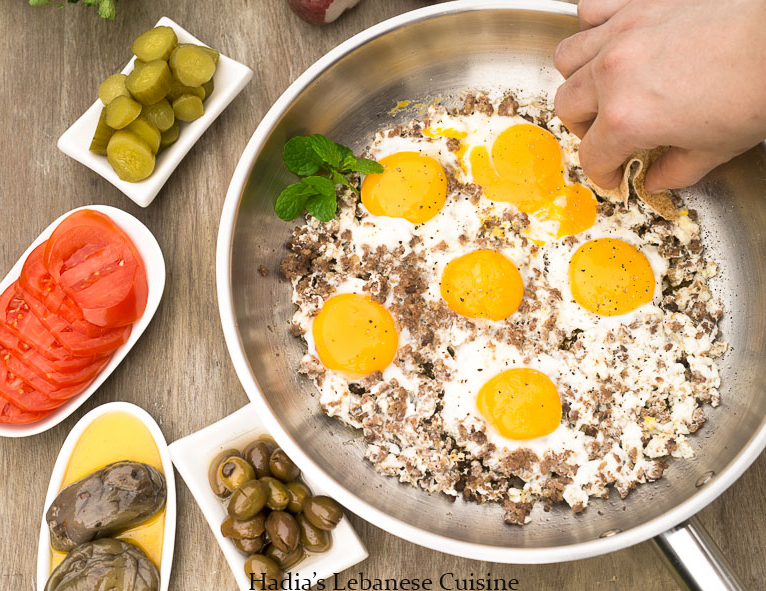 Ingredients:
250 g. / 9 oz. ground lamb or beef, lamb meat is far more flavorful here

6 eggs

½ teaspoon salt or to taste

1 tablespoon butter

2 tablespoons canola oil

A dash of allspice

A dash of freshly grated black pepper
Directions:
Add the ground beef to a wide skillet and cook over medium heat for about 5 minutes, or until the juices are gone.

Add the butter and oil to the ground meat, and season with salt and spices.

Using the back of a large spoon, make 6 holes in the browned meat skillet, then crack the eggs into each one.

Put a lid underneath the pan, and cook over low heat for 8 minutes until the whites are set and the yolk is a bit runny, or depending on your liking! Scrumptious!!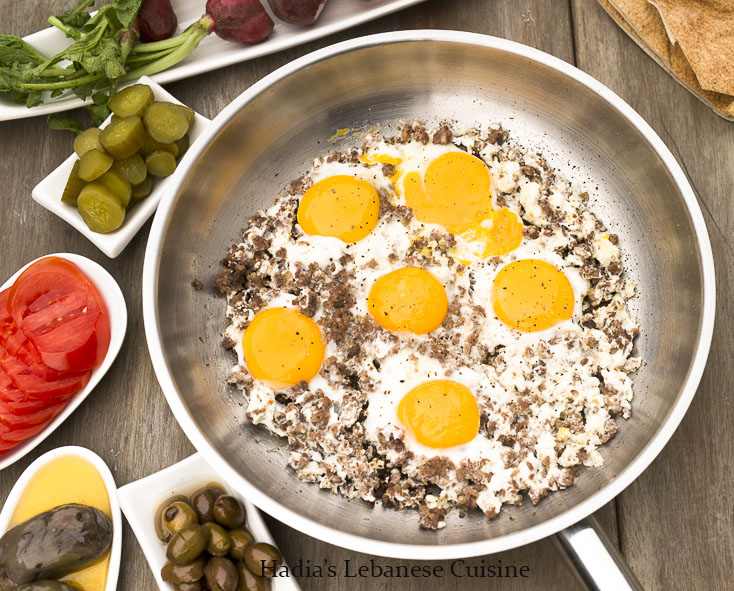 Looking for more egg recipes, here are some great ones for you: Zucchini Scrambled Eggs, Eggs in a Crust Bowl of Bread, Zucchini Fritters, baked Vegetarian Omelette
If you enjoyed this recipe, be sure to subscibe to our newsletter so you never miss a single recipe.
All photos and content are copyright protected. Please don't use photos without prior written permission.